We serve 100% organic meals that are prepared on-site every day!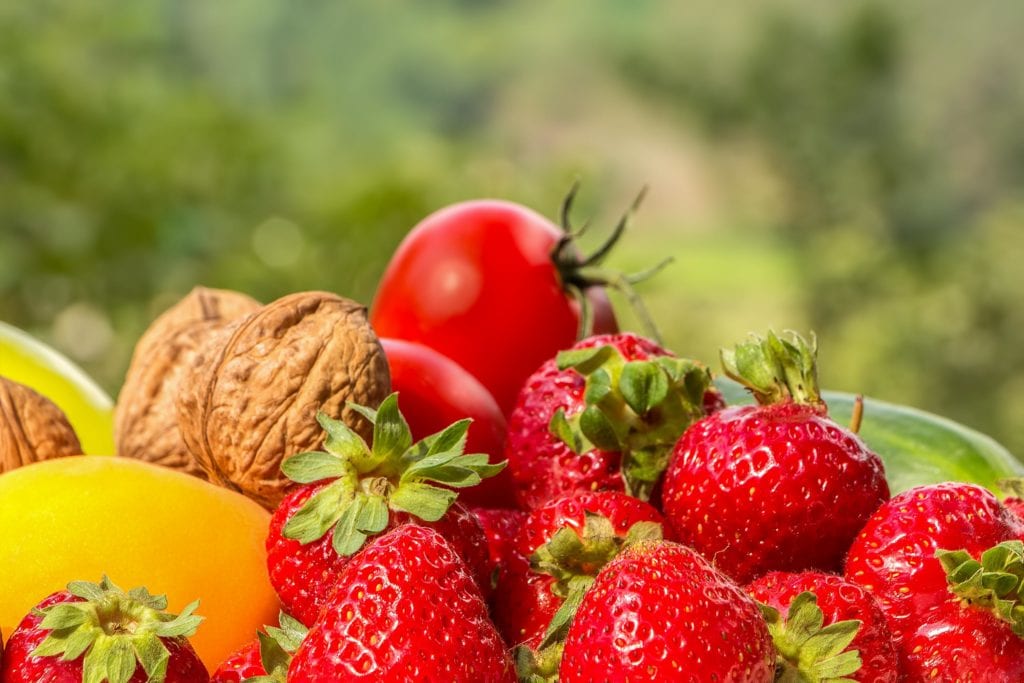 Our menus are done quarterly.  They are tailored and customized based on the season and the produce available.  All of our parents are welcome to stop by and check out our menu and theme for the week. Whole grains are served at every meal. We pride ourselves on accommodating food allergies and providing substitutions.
Organic foods have lower levels of pesticides and drug-resistant bacteria than conventionally grown food. This is important because young children are more vulnerable to toxic chemicals than adults. It is equally important that children get at least five servings of vegetables and fruit daily.
If you are on a tight budget, there are some foods that are conventionally grown that have relatively low pesticide rates. These include: asparagus, avocados, cabbage, cantaloupe, sweet corn, eggplant, grapefruit, kiwi, mangoes, mushrooms, onions, papayas, pineapples, frozen sweet peas and sweet potatoes.
If at all possible, purchase the following produce in their organic form due to the relatively high pesticide rates of these foods: Apples, celery, cherry tomatoes, cucumbers, grapes, hot peppers, imported nectarines, peaches, potatoes, spinach, strawberries, sweet bell peppers, kale, collard greens and summer squash.
For more information, the Environmental Working Group's website has a particularly helpful resource called "Good Food on a Tight Budget." Another great website is www.eatright.org. They have tons of information and several great recipes.